CTCC Kicked off 2018 in China's F1 Circuit
source:
CTCC官方网站
Date:
2018/5/8 0:00:00
Witnessed by 18,000 fans onsite and millions of fans online, SINOPEC China Touring Car Championship kicked off its 2018 season in China's only F1 circuit, Shanghai International Circuit on May 6.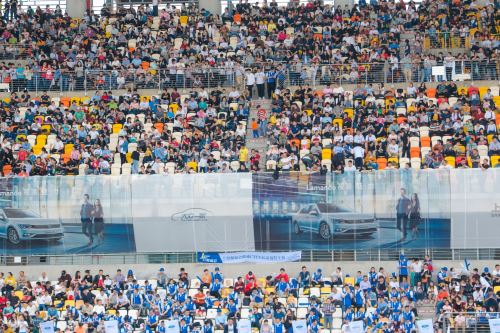 Distinguished guests also joined this extremely exciting party. They are: Mr. Zhan Guojun, Chairman of the Federation of Automobile Sports of the People's Republic of China (CAMF); Zhang Xingming, Vice Director of Shanghai Municipal Sports Bureau; Wang Hao, Vice Director of Shanghai Jiading District; Tang Yan, Director of Jiading District Sports Bureau; Huang Yong, Vice Chairman of Shanghai Automobile and Motor Sports Association; Kenichi Kitaaki, Vice President of GAC Toyota Motor Co., Ltd and Chung Soon Won, Vice President of Dongfeng Yueda Kia Motor Co., Ltd.
In the Super Cup, SAIC Volkswagen 333 Racing Team's star driver Robert Huff won the Sunday race, while Cao Hongfei from Changan Ford Racing Team finished 2nd and Zhang Zhiqiang from Dongfeng Yueda Kia Racing finished 3rd. With Huff's victory, SAIC Volkswagen 333 Racing Team also won the Manufactures' Champion.
In the China Cup, Li Huiwei won the Sunday race, GAC Toyota Racing Team's Sun Chao and Deng Baowei finished 2nd and 3rd. Thanks to Sun and Deng's teamwork, GAC Toyota Racing Team brought home the Manufactures' Champion as well.
Dongfeng Yueda Kia Racing Team and GAC Toyota Racing Team won the Most Popular Team Award in their own category, while the TAG Heuer Speed Award went to Huff and Liu Yang.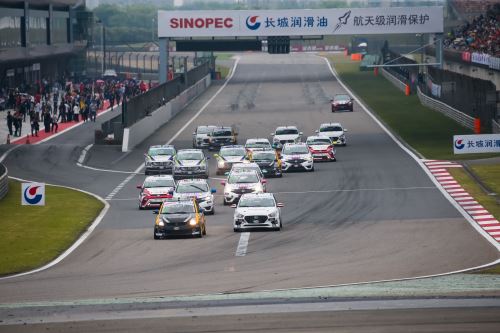 Super Cup: Huff led the champion
Four manufacture teams impressed the spectators with intensive competition in the whole race. Four cars representing four brands fought for the lead almost in every corner.
As race went on, the battles became more thrilling, Cao Hongfei chasing Huff, Zhang Zhiqiang defending He Xiaole and Juan Zhu fighting with Zhang Zhendong.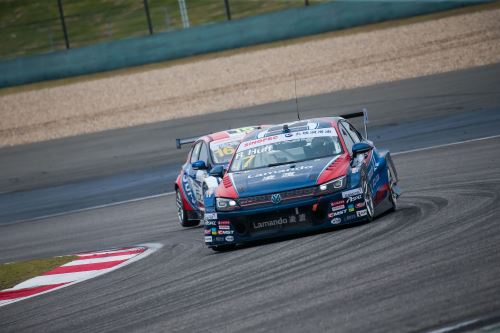 It was a perfect weekend for Huff after he got pole position and won the sprint race and Sunday race, taking in all the points a driver could get in a weekend. He said, "I like CTCC more and more." The team's efforts and teamwork make the overwhelming victory possible. The competition with the teammates helps improve the drivers' performance.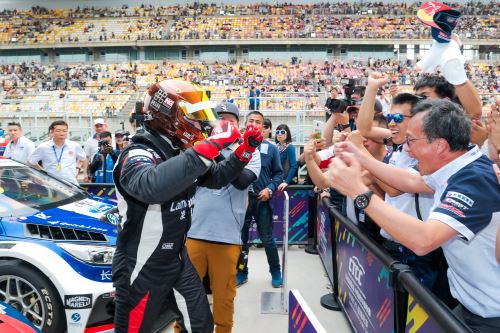 China Cup: new comers shine on the track
In the China Cup, drivers made full use of their potential to compete for the best position. Starting from the 6th and 7th respectively, GAW Toyota Racing Team's Deng Baowei and Sun Chao quickly climbed up to the top. Li Huiwei starting from the 10th was also very fast, he went up to the 4th in just two laps. Due to the reverse-grid regulation, Liu Yang started from the 13th, but he crossed the finishing line first after a hot battle with Li Huiwei. Affected by the time penalty after the race, Liu Yang dropped to 12th, while Li Huiwei won the race.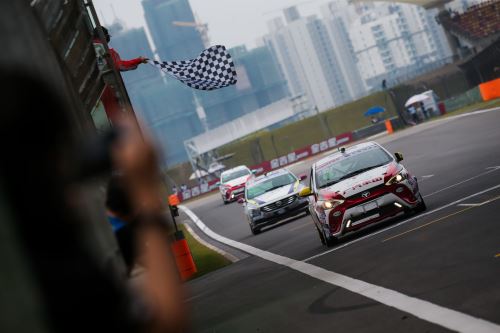 In the new season, manufacture teams are still strong. On the other hand, new clubs also seem competitive. Either Li Huiwei, the winner on Sunday or Peng Lixing, the third on Saturday, all earned their credits and raised their profile. These constantly emerging new comers are the solid proofs of the vigor of China Cup.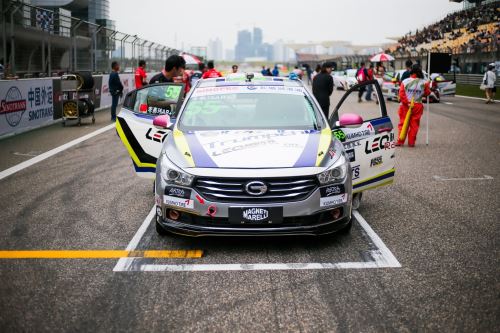 The next round of CTCC will take place in Zhuhai International Circuit from May 18 to 20.