CTCC and WTCR Saw China's Strong Commitment to Motorsport in Wuhan
source:
CTCC官方网站
Date:
2018/10/8 13:40:53
The 6th round of Sinopec China Touring Car Championship 2018 was held in Central China city Wuhan on Oct 7, the last day of National Day Holiday. FIA WTCR/OSCARO World Touring Car Cup also joined the street-race weekend. The street circuit is 2.984 km long, with a width from 12 meters to 15 meters, including 13 turns.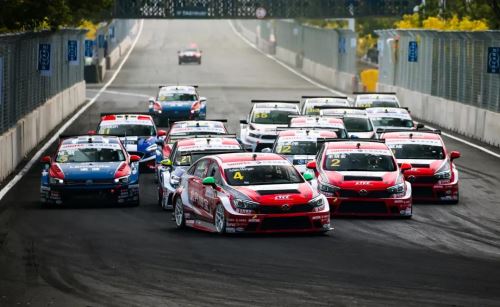 In Super Cup, BAIC Shenbao Racing Team won the Manufacture's Champion, thanks to Adam Morgan's victory and Juan Zhu's 3rd position in the main event. Changan Ford Racing Team's Josh Burdon finished the 2nd. In China Cup, EYEE Racing Team's Zheng Wancheng and Zhu Zhenyu clinched the top two. GAC Toyota Racing Team's Zhang Hanbiao finished the 3rd. The TAG Heuer Speed Award of Wuhan went to SAIC Volkswagen 333 Racing Team's Colin Turkington and Zongheng Racing Team's Wu Xiaofeng for their fastest lap time in the qualifying session.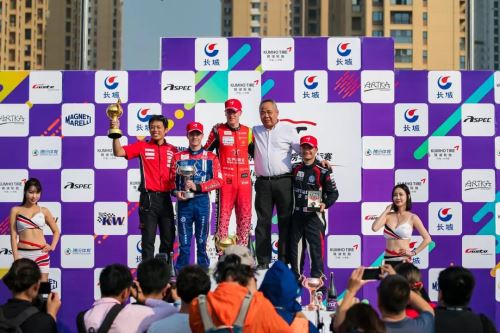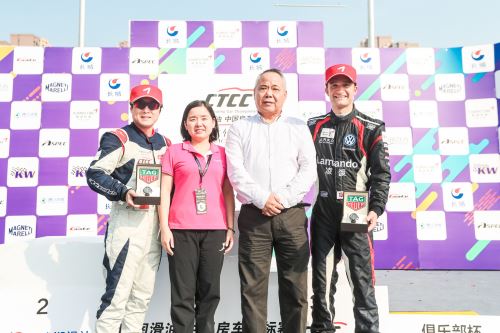 Super Cup: BAIC Shenbao Won the Race
The main event of Super Cup was at 1:50pm on Sunday. Adam Morgan started from pole position and managed to keep leading the race. With an impressive start, Josh Burdon was able to plug into Yang Fan and David Zhu who started from the second row, and further climbed up to the 2nd soon after.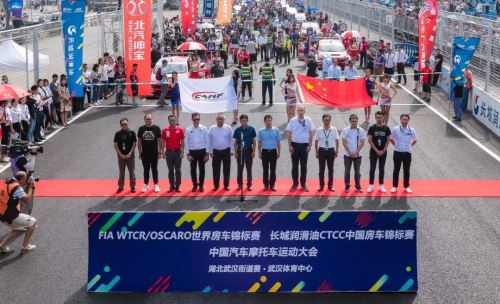 Intensive battles heated the race from lap 1 when Ye Hongli slightly hitted Zhang Zhendong, costing them several positions. In lap 6, Wuhan driver Xie Xinzhe surpassed Cao Hongwei in his home race, but had to go back to the pit to fix the car issues resulting from the thrilling push earlier.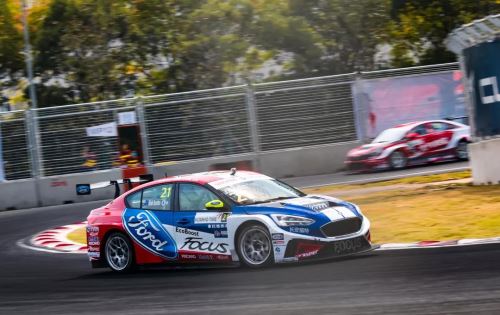 With three laps left, Colin Turkington passed over Juan Zhu by a late brake. Four drivers from SAIC Volkswagen 333 Racing Team were disqualified after the race, including Zhang Zhendong, Rodolfo Avila, Yang Fan and Colin Turkington, making Juan Zhu finished the 3rd.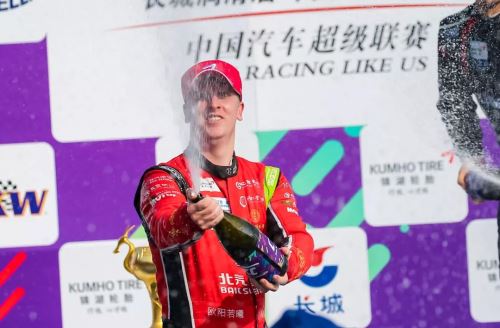 Adam said, "I enjoyed the race here. Starting from position helped me a lot. I am happy to bring back a victory. "
China Cup: Zongheng Dominated the Weekend
According to the reverse-grid, GAC Toyota Racing Team's Zhang Hanbiao started from the pole position, while EYEE Racing Team's Zhu Zhenyu started from the 2nd. In lap 1, Liu Yang surpassed his teammate Zhu Zhenyu from inside at Turn 12 and climbing up to the 2nd. Motive Racing Team's Zhang Jiaxing was on the 3rd, while EYEE Racing Team's Zheng Wancheng and Zhu Zhenyu were behind, with a tiny gap less than 0.3 seconds.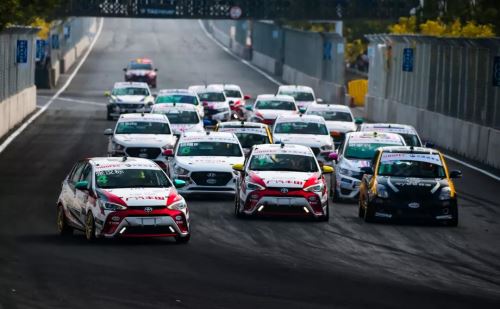 The competition in the street race was extremely fierce. In lap 3, Zheng Wancheng crashed into Xie Jiaxing in Turn 3 and made the latter run out of the track and retire from the race. Zongheng Racing Team's Yan Chuang set the fastest lap time 1:40.125 in lap 4. With ten laps left, Zheng Wancheng pushed harder and surpassed Zhang Hanbiao. Later, Li Huiwei and Liu Yang went back the pit due to technical issues. In the last two laps, Zhu Zhenyu surpassed Zhang Hanbiao.
In the end, the top three were Zheng Wancheng, Zhu Zhenyu and Zhang Hanbiao. Zongheng Racing Team won another Manufacturer's Champion.
Next round of Sinopec China Touring Car Championship will be held in Shanghai Tiama Circuit on Oct 28. See you there!